Richard Zarzi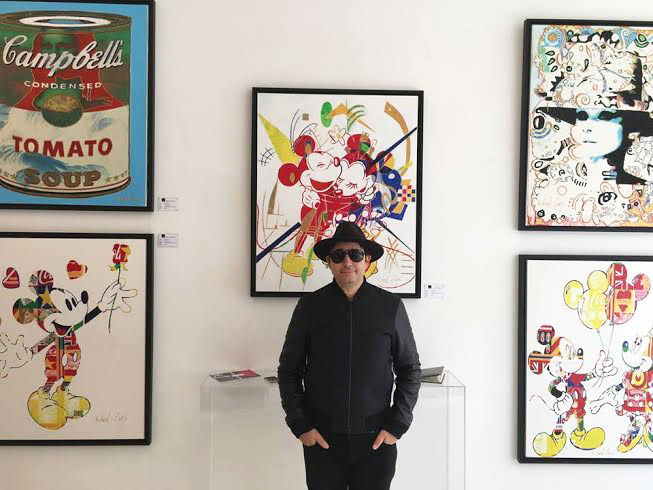 Richard Zarzi is drawn to icons. Based in the South of France in Cannes and trained in the "Industry de Luxe", he is drawn to the status and the impact of celebrities in society.
Autodidact, Inspired by the writings of Kandinsky, his early works evoke that inner light that the artist sees in all of us.
In 2009, following the precepts of the Russian painter, he chose to adapt his art to our time. "I realized that today's mass culture is nothing but marketing and, finally, the 'great culture' is only available to a minority." And what is popular and accessible nowadays? These icons of modern times that captivate us. His portraits , a combination of pop art and art deco, accentuate this influence while trying to criticize the celebration of ephemeral fame. However, as in pop art, his work is seductive and addictive: ultimate portraits of desired personalities, we want to own them.
| | | |
| --- | --- | --- |
| Paintings |  Titles |  Dimensions  |
| | Baby Lion | 104cm * 97cm |
| | Jimi Hendrix | 82cm * 109cm |
| | Hublot | 30cm* 40cm |
| | Rolex | 30cm* 40cm |
| | Chanel | 30cm* 40cm |
| | Kate Moss Playboy | 115cm * 70cm |
| | Beatles | 132cm * 98cm |
| | Princess Grace Kelly | 90cm * 80CM |
| | Warhol, Jagger Baroque France | 38 cm * 50cm |